SINGAPORE'S VERY 1 OWN FIRST
Jalan Jalan with bibik!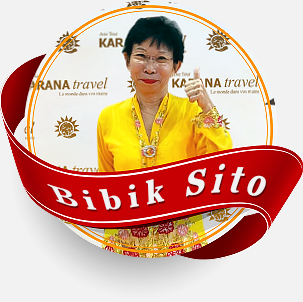 Greetings!

I am your tour companion, Bibik Sito, true blue 2nd generation Singaporean of Chinese/Burmese descent.

Proud of where I hail from and fluent in English, French, Malay, Mandarin and some Chinese dialects, I like to show you the deeper facets of this tiny red-dot that is Singapore/新加坡/Singapura/சிங்கப்பூர், so alive in culture, history and nature.

Come 'jalan jalan' with me for a tale or 2 of whence we hail from!

Welcome! 欢迎! Selamat Datang! வரவேற்பு!
Our (kaki-lang) walking tours w
Ready to embark on some 'jalan kaki' or 'kai-kai' tours? We offer you some refreshing walks to discover the deeper facets of Uniquely Singapore! Choose from one of our walks to immerse yourself in the history and authenticity of the city-state and its inhabitants. Savor the rich cultural and architectural heritage of the Peranakans and Kampong Glam. Step back in time to the British era in the Civic District and immerse yourself in the sights and sounds of Little India and Chinatown.